Guilin Park Hotel(桂林桂湖饭店)
2023 4th International Conference on Signal Processing and Computer Science(SPCS 2023)will be held in Guilin, China during August 25-27, 2023. For further information of the hotel, please find below.
Information:

Guilin Park Hotel
Hotel Website:Click
Tel:+86 18290011631
Address: No.1 Luosishan Road, Guilin, 541001, Guangxi, China
>> Standard single room: RMB 290/ night (about USD 42/ night).
(One bed, Internet and two breakfast included)
>> Standard double room: RMB 270/ night (about USD 42/ night).
(Two beds, Internet and two breakfast included)
Room Booking:
You can make a reservation by calling the front desk +86 18290011631 before November 6, please tell that you are a guest of "AEIC Guilin academic conference (SPCS 2023)", and then can enjoy the agreed price.
Direction:
* Guilin Liangjiang International Airportt :30.2km ; 47mins
* Guilin Railway Station: 3.4km ; 9mins
* Guilin North Railway Station: 6.4km ; 16mins
Tips:
For non-Chinese Attendees, "Bring me to hotel" card is available. You can show it to the taxi drivers and they will take you to the hotel.
请带我去:
桂林桂湖饭店 谢谢!
地址:中国 桂林 叠彩区 螺蛳山路1号
The above Chinese word means:
Please bring me to Guilin Park Hotel, thank you!
Hotel address : No.1 Luosishan Road, Guilin, 541001, Guangxi, China
.酒店信息:
桂林桂湖饭店酒店官网:点击进入酒店官网
酒店电话:+86 18290011631
酒店地址:中国 桂林 叠彩区 螺蛳山路1号
交通指南:
桂林机场:距离30公里,车程约35分钟。
火车站:距离3公里,车程约10分钟。
王城景区:距离0.5公里,步行5分钟。
东西巷:距离0.5公里,步行5分钟。
象鼻山公园:距离2.5公里,步行20分钟。
叠彩山公园:距离0.5公里,步行约5分钟。
伏波山公园:距离0.5公里,步行5分钟。
芦笛岩景区:距离2公里,车程约10分钟。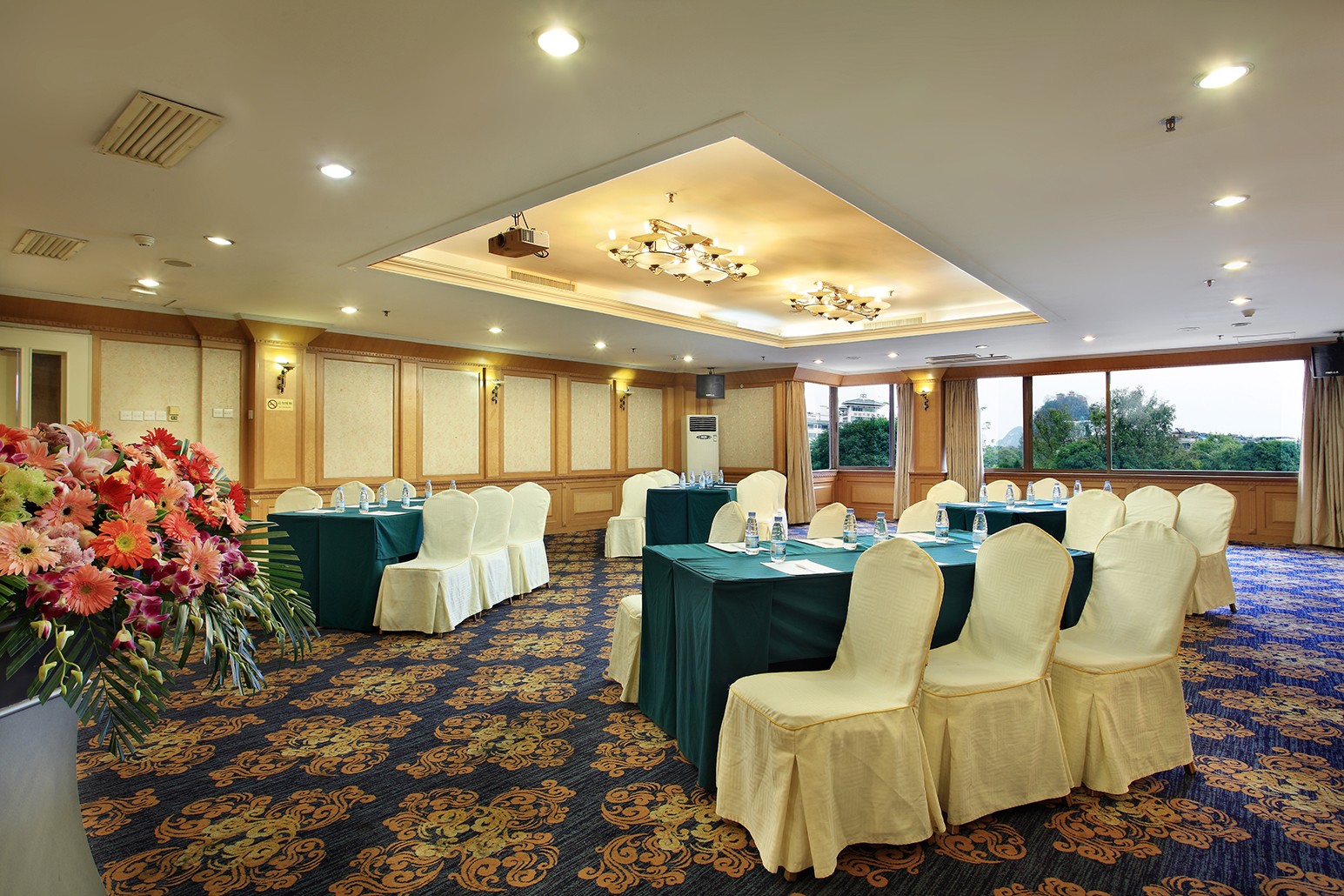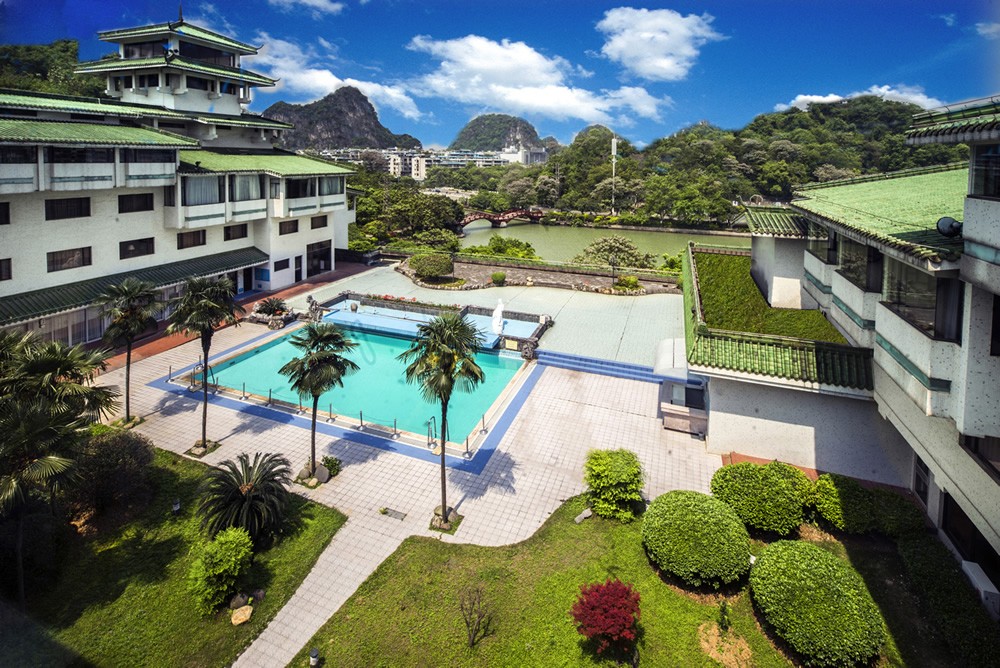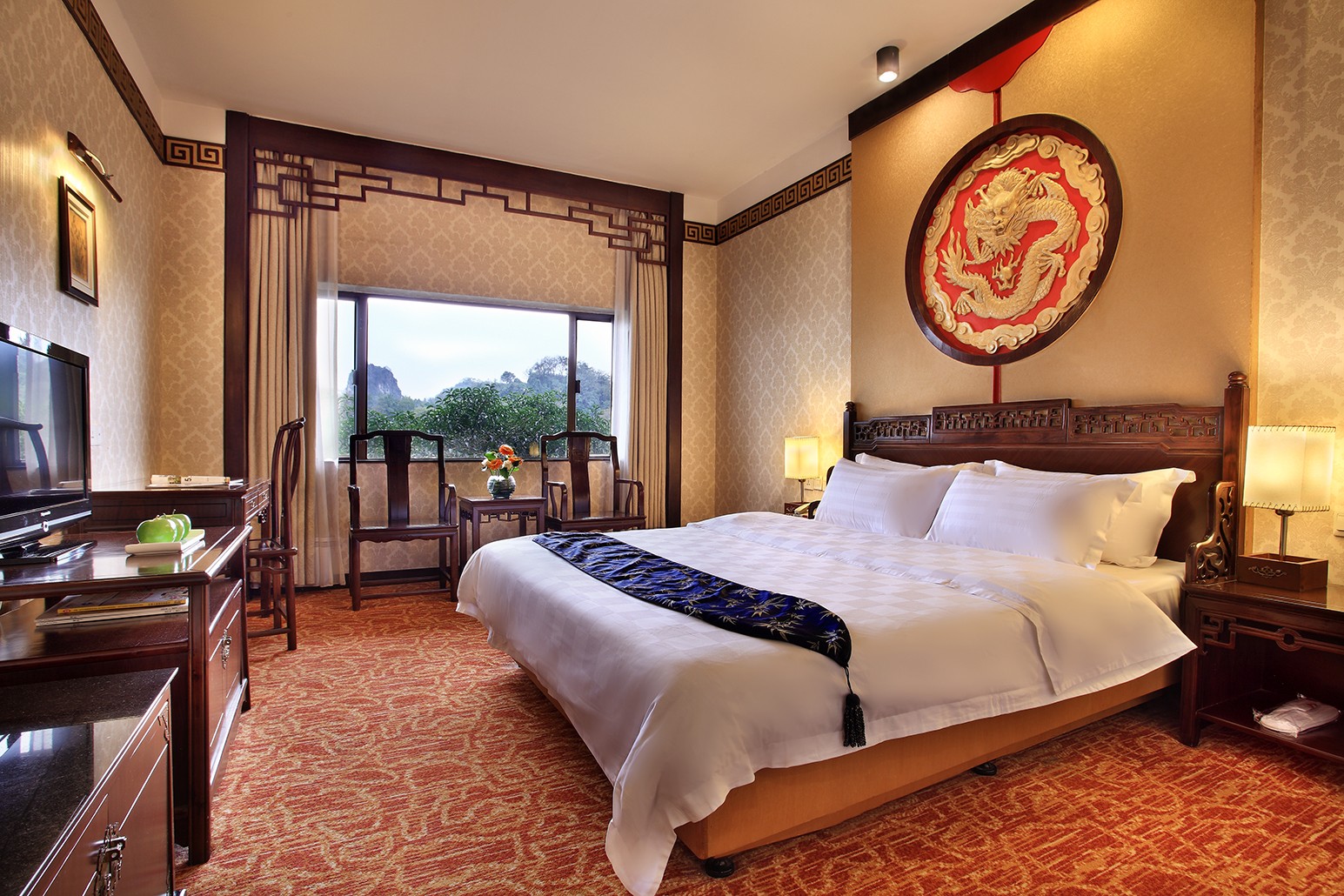 Guilin Introduction
'East or west, Guilin landscape is best!' Located in the northeast of Guangxi Zhuang Autonomous Region in south China, Guilin is considered to be the pearl of China's thriving tourist industry on account of the natural beauty and historic treasures.
Covering an area of about 27,800 square kilometers (10,734 square miles), the city is rather compact when compared with other major travel destinations in the country. The stunning landscape in which the city is situated has a kind of magic that is all its own. The strangely shaped hills or karsts, with the verdant vegetation ranging from bamboos to conifers together with crystal clear waters and wonderful caves make the city such an appealing destination. It is an important cultural city with a history of more than 2,000 years, and has been served as the political, economic and cultural center of Guangxi since the Northern Song Dynasty (960-1127).